How to Keep Your House Cool (without Breaking the Bank)
There are actually lots of little ways you can keep your house in manageable temperature, even in the high heat of summer, without taking out a second mortgage for your air conditioning bills.
Written by Liz Bayardelle | Stay Sane Mom Founder &nbsp| &nbsp See Comments
Published in House, Management on May 27, 2019

This post contains some affiliate links for your convenience. Click here to read my full disclosure policy.
Summer is coming, which usually is synonymous with painfully-high electric bills even though your house still feels like a sweaty mess.
However, there are actually lots of little ways you can keep your house in manageable temperature, even in the high heat of summer, without taking out a second mortgage for your air conditioning bills.
Here are a few ways to keep the temperature down so that you can stay comfortable indoors.
Preemptively Repair Your Air Conditioning
Air conditioning is a the easiest and most efficient way to manage the temperature in your home.
However, if you are the proud owner of no air conditioning or an old air conditioning unit (as we definitely were when we first moved into our current house) you might be in for a bumpy, and unfortunately sweaty ride.
if you ever had an air conditioning break in the middle of summer, you will know all too well that air conditioning repair companies are harder to nail down in the middle of a heat wave. You can often face a few weeks of wait time before you can actually get a repair technician to come out to your house, if your unit breaks at the wrong time.
I would highly recommend that when you start feeling the Heat, show out the minimal fee to get someone to come look at your unit and make sure it's in good working order before the summer heat actually hits. This way, you can make sure you have a functioning air conditioning that isn't likely to break when the temperature really gets serious.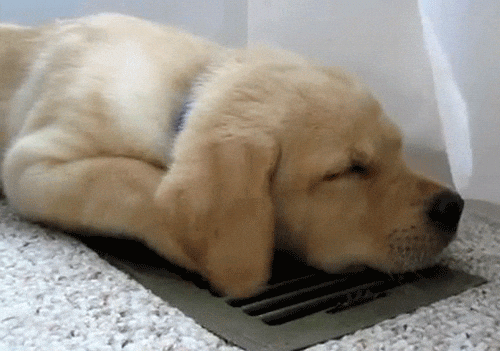 The same thing goes if you were considering installing air conditioning. Don't wait until the hottest part of the summer to make this call, because that is when everyone else will be buying up all the air conditioning units and booking all of the installer's schedule slots.
if you do have old air conditioning units or no air conditioning units, considering buying one might not be as bank-breaking of a choice as you think it will be. The more modern air conditioning units are not only better, but they also take less energy to run than the older units, which will make less of a dent in your electric bill.
Use Fans Strategically
You can also keep your home cool by using fans.
If your home has ceiling fans, make sure that they are set to the counterclockwise position to provide maximum cooling – this helps to pull cold air up rather than pushing hot air down.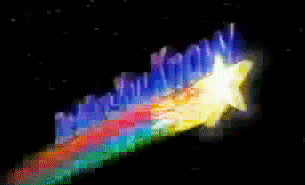 As for tower fans and tabletop fans, place these in opposite corners of the room. Another option can be to point a single fan towards an open window so that pushes the hot air out. (This sounds odd and counterintuitive but it does actually work!)
You may also be able to make use of rotating fans.
Here are my favorites, if you're looking for mobile fans:
Change Your Bedding
In order to keep cool at night, you may want to also consider changing your bedding.
Breathable materials such as bamboo can prevent you from getting hot whilst also absorbing sweat. Satin also remains very cool but may not be as effective at absorbing sweat. On top of your sheets, consider switching your duvet for a light blanket or even another sheet, but keep a thicker option at the bottom the bed just in case it gets cooler.
Also, if you're like me and you need some weight on top of you to feel cozy enough to go to sleep, there are cheaper ways of doing this then cranking the air-conditioning and keeping your big comforter on your bed (like I have done for a majority of my life...guilty).
Try one of these cooling weighted blankets. They have the same feel as a heavy comforter, but are designed to keep you cool as well:
Hang Wet Clothes By The Window
Opening windows can help to provide ventilation, but in very warm weather it may cause your home to heat up by letting the hot air in.
Hanging wet clothes by the window could help to cool any breezes that are coming in through the window, whilst also helping your clothes to dry. You could use a clothes horse or simply hang laundry over the curtain rail.
This one is especially effective if you use it in conjunction with some of the fans we talked about earlier. It won't air conditioner entire house, but might make the difference on one of those sweltering days.
Also, bonus, dry clothes.
Use Your Oven Less
Ovens give off a lot of heat and they will make your home hotter in the summer.
I didn't actually realize this one was as true as it is until I accidentally ran my oven through the cleaning cycle one day and almost set myself on fire. (Not by being in the oven, just by being in the same room as the oven.)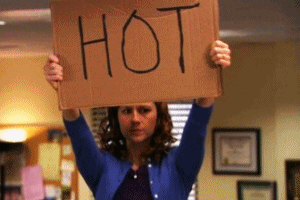 Consider using your oven less during the summer months and cooking more microwave meals or having more uncooked meals such as salads and cold precooked meats.
You may also be able to cook for a few meals on the barbecue. If you have to use your oven, stick to boiling and frying foods on the burners rather than grilling and baking foods as this will produce less heat.
Contribute Your Cool Tricks!
What tricks have you learned to keep your house cool? Drop any suggestions in the comments section below and I will happily add them to this post so I try them out.
Get Sanity, Delivered to Your Inbox.
About the Author
Liz Bayardelle
Founder | Contributor
Liz is a wife, mom, blogger, coder (and unabashed digital nerd), PhD student (and huge psychology geek), workout masochist, and occasional human being. She founded The Stay Sane Mom after marrying into the role of stepmom to a preteen girl (and Instagram addict) and shortly thereafter having her first bio kid (now a toddlernado supreme). Her goal is to provide tools and support to help other capable, sleep-deprived, soul-hungry moms master their domains so they have the time and energy to be more than just 'mom'.
My Motto: All I can control is how hard I work.
My Motto: All I can control is how hard I work.
As an Amazon Associate I earn from qualifying purchases. I also participate in other linking programs, but will never link to anything I don't like.
Copyright © 2020 The Stay Sane Mom