How Teen Girls Can Build Resilience in a Challenging World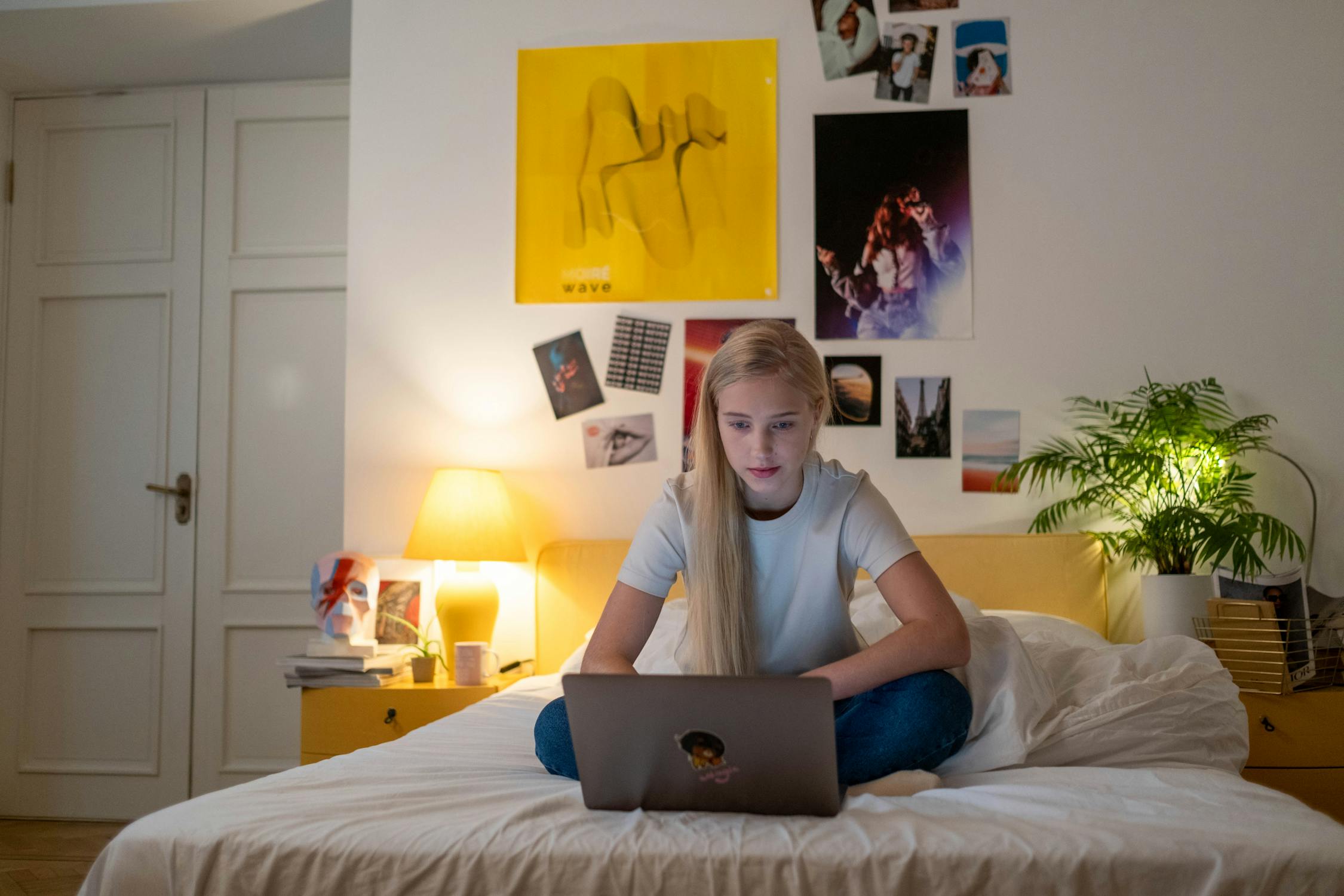 How Teen Girls Can Build Resilience in a Challenging World
Discover how teen girls can harness resilience to navigate the unique challenges of today's world, from social media pressures to academic expectations, and emerge stronger.
Written by DR. Hannah Yang | See Comments | Updated 10/31/2023
Want to cut to the chase?
Sanity Saving Habits Checklist
Want to cut to the chase?
Sanity Saving Habits Checklist
Get the Free A quick list of easy ways to feel less crazy. Now
Get it Now
How Teen Girls Can Build Resilience in a Challenging World
This post contains some affiliate links for your convenience. Click here to read my full disclosure policy.
Every generation of teenagers have their hurdles to climb. However, the landscape today's teen girls navigate is considerably different from what parents or grandparents dealt with. While newer technologies and social media are definitely beneficial, they have come with their own set of challenges for teens to deal with.
It's crucial for these young individuals to be surrounded by support and to be equipped with strategies to face these modern pressures. Cultivating a positive attitude and building resilience early on can pave the way for a brighter and more fulfilling adulthood.
Obstacles Most Teen Girls Face Growing Up
Growing up, young girls face a multitude of hurdles, each shaping their journey into adulthood in unique ways. Though each teenager's growth is distinct, many commonly deal with these challenges:
Navigating Social Media and Its Pressures
Maintaining close ties with loved ones is essential for people of all ages. Social media platforms have made it simpler to keep these connections intact, especially over long distances. But there's a flip side to constantly being online.
Many teens struggle with the need to portray a certain image on these platforms. This desire is often driven by the spotlight on young celebrities and influencers, as well as the incessant need to measure up to their friends. These pressures can erode self-confidence, and lead to a distorted self-view.
Academic Expectations from Friends and Family
Education plays a critical role in developing numerous life skills. However, the pressure to perform academically, often driven by spoken or unspoken family expectations, can load stress on teens. Whether comparing themselves to friends, parents, or other siblings, the benchmarks can be hard-hitting.
Unchecked, these academic pressures might negatively impact self-worth, especially if results fall short of the mark. It's incredibly important for young girls to understand that grades aren't the sole indicators of intellect or their value.
Experiencing the Need to Fit In
While today's generation of youth is often portrayed as pushing for uniqueness and individuality, the pressure to fit in is still a real experience for many teenage girls. Belonging to a group can provide a sense of security and acceptance and is usually a vital part of social development.
However, this need to fit in can cause girls to compromise their beliefs and values. This can manifest in different ways, such as changing their appearance in drastic ways or establishing unhealthy habits in order to be accepted by a certain group.
Why Resilience is Essential in Overcoming Challenges
Teen girls can often find strength in their close friends and family. However, many of their most difficult challenges show up when they're by themselves. This highlights the need for resilience - the ability to recover quickly from tough situations.
But resilience isn't just about getting up after a fall. It's about understanding and growing from those moments, allowing past challenges to improve your character and make you stronger.
Here's a deeper dive into the importance of resilience for young women:
Bouncing Back from Adversity
In their formative years, most people encounter various hardships, whether it's facing rejection, dealing with failures, or going through traumatic events. Without proper coping mechanisms, these experiences might leave lasting scars, affecting a young woman's self-worth and her interactions later in life.
Harnessing resilience, possibly with the aid of family or professional guidance, gives teens the tools to face these moments head-on and emerge even more empowered.
Learning and Growing
There's a familiar saying: "When life gives you lemons, make lemonade." This idea encapsulates the concept of resilience. When confronted with obstacles, those with resilience can uncover the hidden lessons, seeing them as chances to evolve rather than reasons to give up.
But learning from challenges doesn't have to be a solo exercise. Often working with a mentor or joining a support group can provide girls with valuable insights and perspectives that they may not have thought of on their own. In more sensitive situations, spending time with an anxiety therapy or trauma therapy professional can help teens process and navigate through their experiences in a safe environment.
Promotes Rational Decision Making
It's a natural part of growing up to feel invincible, believing you have all the answers. However, this youthful attitude combined with inexperience often leads teens and young adults to make quick decisions. These choices can sometimes come with long-lasting consequences that can last for many years.
Resilience, while often thought of as a reactive quality, actually plays an important role in proactive thinking. Teen girls who develop resilience tend to think more about the long-term impact of their decisions. They engage in deep reflection, assessing both the benefits and drawbacks of choices. This leads to more rational decision-making and helps to avoid costly mistakes.
Start Developing Resilience Now
Building resilience is not a one-time task, but rather an ongoing journey. It takes effort and dedication to develop this valuable trait in yourself or others. However, the benefits are immeasurable and can lead to a happier, healthier, and more successful life for young teens.
Start Your Next Step
Sanity Saving Habits Checklist
Start Your Next Step
Sanity Saving Habits Checklist
Get the Free A quick list of easy ways to feel less crazy. Now
Get it Now
Get Sanity, Delivered to Your Inbox.
About the Author
DR. Hannah Yang
Contributor
Visionary and healthcare entrepreneur by passion, Licensed Psychologist by training, Dr. Hannah Yang loves creating new possibilities in the world of mental health and wellness. Dr. Yang established Balanced Awakening in 2015 as a niche psychotherapy practice for women. As Balanced Awakening flourishes in Chicago, and soon Miami, she also loves to tap into her passion for design and Feng Shui to create fabulous environments for herself, her team, and clients.
My Motto: Hannah Yang, Psy.D. Owner & Licensed Clinical Psychologist
Motto: Hannah Yang, Psy.D. Owner & Licensed Clinical Psychologist